1084 Norwich-New London Turnpike
P.O. BOX 314
Uncasville, CT 06382
DIRECTIONS:
NORTH- TAKE EXIT 6 OFF OF I-395 NORTH TOWARDS CT-163 UNCASVILLE/MONTVILLE, TURN LEFT ONTO CT-163 SOUTH, IN .5 MILES TURN LEFT ONTO CT-32 N/NORWICH-NEW LONDON TURNPIKE, AFTER 1.5 MILES THE STANDARD DOOR UNCASVILLE, CT LOCATION IS ON YOUR LEFT
SOUTH- TAKE EXIT 9 OFF 1-395 SOUTH TOWARDS CT-2A PRESTON/LEDYARD, IN .4 MILES TAKE EXIT 1 FOR CT-32, TAKE A RIGHT ONTO CT-32 TOWARDS NORWICH/UNCASVILLE, AFTER 1.8 MILES THE STANDARD DOOR UNCASVILLE, CT LOCATION is ON YOUR RIGHT
PHONE NUMBER:
P. (860) 892-8049
F. (860) 892-8051
HOURS:
MONDAY-FRIDAY
7:30 AM – 4:00 PM
CLOSED SATURDAY & SUNDAY
CONTACT:
ANDY MARTIN &
CHELSEA CHAPMAN
Andy Martin is the store manager for the Standard Door Supply in Uncasville, CT. He has worked for the company for the past 7 years. He loves to spend his free time enjoying his home on the lake and in addition to boating he enjoys using his jet skis. Most of all, Andy enjoys spending time with his dog and a cat. Every year he looks forward to vacationing to South Carolina to visit with family down there. He is most passionate about learning all there is about garage doors.
Chelsea Chapman is the administrative specialist for Standard Door Supply and has worked for the company for over 4 years. Don't let her lack of experience fool you though, she is a quick learner and can keep up with the best of them! She is married with a son and 2 cats that keep her busy! Her interests are interior design and in her spare time she loves completing projects with her husband on their home. Chelsea's favorite place to vacation anytime of the year is Maine and would love to one day own a cabin on the lake there. Her colleagues would best describe her as friendly, hard working and dependable. Most of all, she takes pride in her work and goes above and beyond for her customers making sure they have a fun and knowledgeable experience.
Jeff Farmer is the Vice President of Sales for Standard Door Supply. He has been with us the past 5 years and he is a great fit because he is most passionate about growing the company. He is interested in any kind of sport, music and there is not a day that goes by where he doesn't play the guitar.
COME STOP BY AND CHECK OUT OUR SHOWROOM IN SOUTHEASTERN CONNECTICUT and meet our friendly and helpful staff!!
Minutes away from New London and Norwich, CT and only a short drive from Old Saybrook and Essex, CT!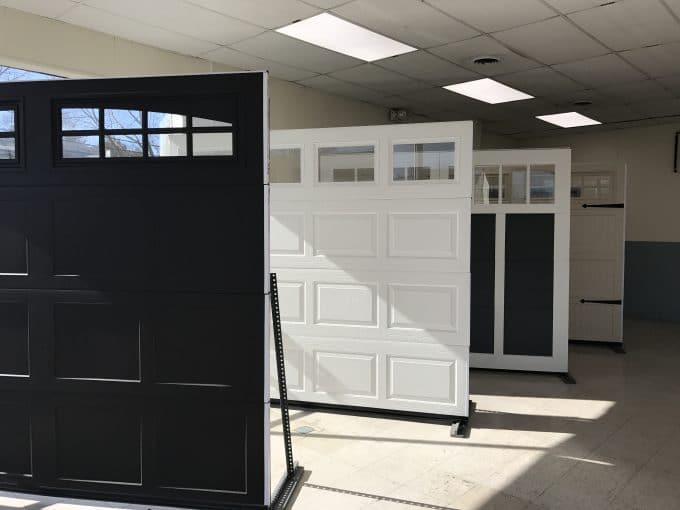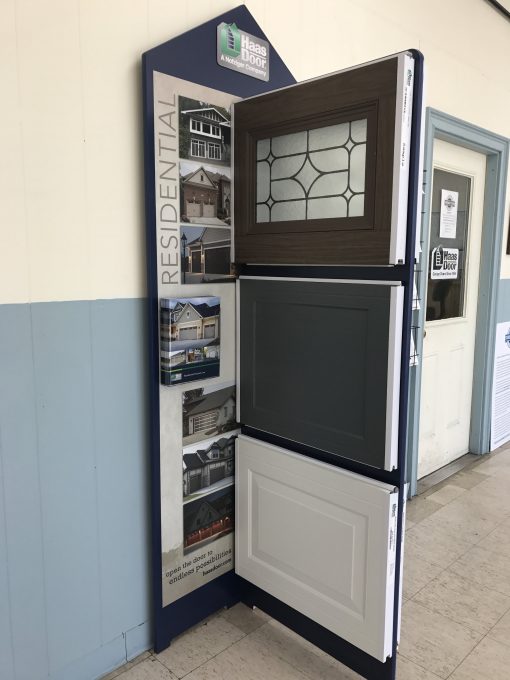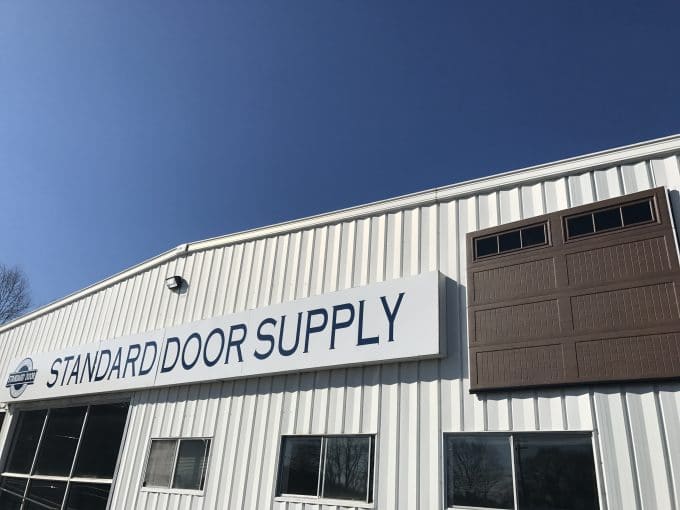 We have everything you need in one stop!
In addition to several popular doors on display, we also stock a wide variety of samples in an assortment of styles and colors. Complete with the ability to take those samples home, you are sure to pick the perfect garage door! We have an abundance of up to date literature on doors as well as electric operators on hand. We can even help you choose the perfect installer! Do you have a broken spring that needs replacing, or do you need someone to install your garage doors? We know the right person for the job! Combine all of that with a 13,000 square foot warehouse, where we stock all the parts necessary to keep your garage door running smoothly, means we are your one stop shop for all your garage doors needs.
Most of all, our friendly and helpful staff is more than happy to help. You are sure to leave having all your questions answered and a smile on your face!
Who knew garage doors could be so fun and easy!
---